Some of Our Equipment: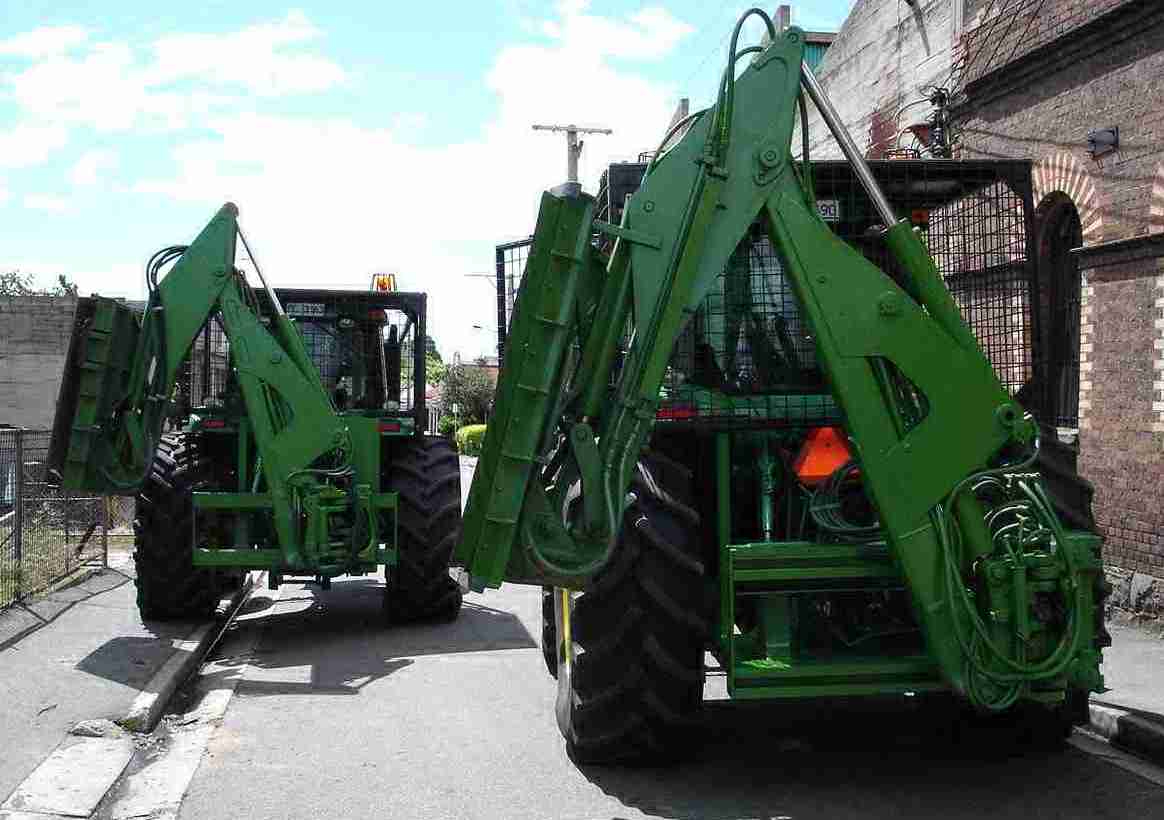 John Deere 6620 130 HP 4WD Tractor fitted with an external roll cage for forest protection. This tractor was factory ordered with front and rear PTO and three point linkage. This enables this tractor to perform multiple operations in a single pass.

Predominantly fitted with a rear mounted 155 cm heavy duty, in-house designed and built reach-arm slasher – with 5.5m reach – and capable of cutting trees to 20cm diameter.

Can be fitted with front or rear mounted 270cm heavy duty, twin rotor slasher, designed to cut and mulch trees up to 15cm.

Also fitted with front or rear mounted Seppi Forst Mulcher with 200cm cut width capable of mulching material up to 30cm diameter.
Mulch Management Customized Systems: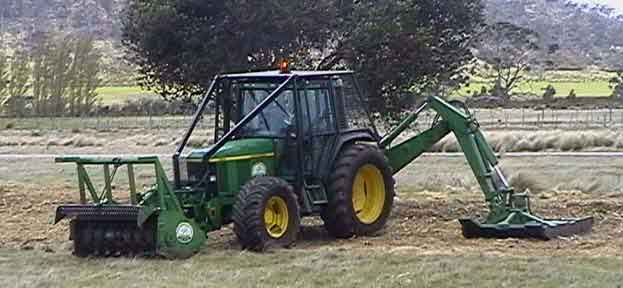 All our slashers have drive shafts specially designed by Mulch Management. Should one break the slasher disc cannot separate from the slasher head. This totally eliminates any potential serious accident.

Our slasher blades are tempered and built to our own specifications so that they can bend without breaking

The reach-arm slashers are controlled from the cab of the tractor by an electro-hydraulic joystick. This joystick is a purpose built controller used and designed in-house by Mulch Management.

Our slashers have a unique adjustable side-shift so they take up less road space and thus assist with traffic flow

Adjustable runners for all slashers allow accurate cutting heights, allowing for different specifications.

Our policy is to have, where possible, two tractors operating together, with one other person to attend to traffic control, brushcutting and roadside furniture. This method of operation has proved highly efficient, safer and less disruptive to the public.

All tractors have air-conditioned ROPS cabs with the lowest noise level on the market, as well as seat belts, fire extinguishers, First Aid kits, UHF and mobile phones. All these factors contribute to driver health and safety.

All units can be washed down upon completion of a job and/or at predetermined site boundaries to eliminate site contamination.